This is what makes Zen Marketing unique.
No business can truly achieve success without a great vision and a team of seasoned professionals. The Zen Marketing team are a family of specialists that are at the top of their professions. We work virtually and interactively, taking advantage of all modern methods of communication to deliver results for our clients.
Meet the Zen Marketing team…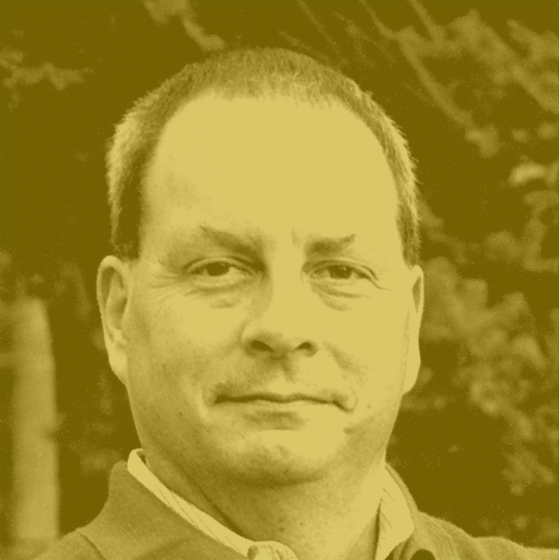 John – Overseer of Order
With over thirty years of serving the business development needs of both publicly traded and privately held companies, John always has a pulse on the needs of the small business owner. John's background as a business coach, management consultant, and sales/marketing guru has proven very beneficial to developing growth strategies ideally suited for entrepreneurs. Clients look to John's experience developing comprehensive strategic plans as well as adapting modern marketing strategies for both the web and print.
In addition to his core skill set, John also employs his certification in behavior analysis to management and sales team development and marketing messaging. Regardless of the budget, John will help companies in a diverse group of industries have a voice in their respective marketplaces and can provide the tools to take advantage of it.
Alex – All things web
Staying abreast of the fast changing landscape of the world-wide-web is the passion of Alex. Pioneering new and low-cost methods while providing companies of all shapes and sizes a strong, searchable web presence is where Alex excels. His knowledge base was rooted in the corporate world but defined working with the small to medium sized companies that Zen Marketing Inc. seeks to serve.
Alex has an amazing  skill with programming and search engine optimization, but is also adept at understanding the challenges of web hosting and servers. He also has a tremendous grasp of functional website design, and is the reason why our client's sites are secure and stay up to date with their add-ons and plug-ins.
Chris – Guaranteed, on-time delivery
Not all consumers or decision makers react to just one form of messaging. A thriving business will take advantage of a diverse and repetitive marketing plan in order to fully reach a targeted audience. Understanding and using behavior as a model, and years of database and direct mail experience, Chris brings cost-effective, efficient direct mail campaigns that can achieve the goals of the business owner. Through Chris' knowledge of data mining, clients enjoy a reduction in undeliverable mail, and save money by targeting the specific audience they wish to communicate with. And he oversees the planning of fulfillment and mailing processes.
Plus, the extensive customer service management experience Chris shares has proven very beneficial to our clients seeking to improve their own level of customer engagement.
David – How to attract and engage your audience
With years of experience in business himself, David has become a force of nature in the world of creating blog and article content. He is a fearless researcher, willing to take on almost any industry. And his ability to write business articles is one of the primary reasons why our clients enjoy enormous exposure on social media sites and through organic search results. David is an avid traveler, having just returned from Ecuador.
White papers, articles, press releases, blog posts… need a book published? David is a terrific ghost  writer, too! And, when David is traveling across other countries, his tablet is blazing, with new ideas and concepts for terrific articles for Zen clients.
Robin – The voice behind the message
Robin helps businesses and organizations develop messages that inform and sell. She shares more than 20 years' experience writing corporate, business-to-business, nonprofit and municipal communications. She has written for, and served as editor of, a wide range of newsletters, as well as websites, brochures, directories, advertisements, press releases and other sales literature.
Robin graduated with a B.A. in English from Queens College in North Carolina, then began her career as a reporter for a regional newspaper in West Virginia. Currently, she and her husband reside in western New Jersey where they avidly run and cycle on Hunterdon County's bucolic back roads.
Samantha – Visual arts for the words
To communicate at the highest level, a proper graphic image is important. But this science must transcend merely the logo and be applicable and appropriate for many different platforms and types of collateral. Zen clients rely on her 15+ years of experience, as a graphic artist in the corporate identity fields, to develop understandable visual corporate identities that are as impressive on a web page as they are on apparel, promotional products, and marketing materials.
Does your business need a professional corporate identity package (business cards, letterhead, envelopes, forms)? is it time to up your branding image with a new logo? Samantha can provide a great design. In addition, Samantha also provides the resources to deliver appropriate specialty advertising materials across a diverse spectrum of products.
Andrea – A fresh and creative voice
Andrea has been a professional writer for over 12 years, following a career path that first allowed her to hone her skills in the worlds of publishing, PR, and nonprofit management. Today, she specializes in helping organizations tell their stories through useful, compelling, carefully crafted content, such as landing pages, blog posts, white papers, case studies, and press releases. Always hungry for information, she's a meticulous researcher and a skilled interviewer. Andrea loves making connections and forming relationships with her clients, and especially enjoys seeing her work help organizations succeed and grow.
When she's not writing, she and her husband spend their time wrangling their three young boys and three crazy dogs.